A Florida sheriff's sergeant who was fired after an investigation found that he hid behind his car during the 2018 mass shooting at a Parkland high school will have his job back, an arbitrator has determined.
Sgt. Brian Miller of the Broward County Sheriff's Office will be given his seniority and back pay since his termination in June after it was determined that his due process rights were violated by his firing, the Broward Sheriff's Office Deputies Association said in a statement obtained by HuffPost.
Miller earned more than $137,000 in 2018 according to the Sun-Sentinel, which was the first to report on his reinstatement.
The Broward Sheriff's Office of the General Counsel said in a statement to HuffPost that it is "exploring all legal options to address this erroneous decision."
"The arbitrator ruled on the case without conducting any evidentiary hearing whatsoever and without taking the testimony of a single witness. The decision was based upon a technicality that we believe was wrongly decided," the office said.
This technicality involved the amount of time that the sheriff's office took to conduct its investigation, the general counsel's office said.
Nowhere in the decision is he vindicated for his lack of action on that day.
Broward Sheriff's Office
The sheriff's office also directly denounced the arbitrator's decision.
"The arbitrator did not address the conduct of Sergeant Miller on the day children and adults were massacred at Marjory Stoneman Douglas High School while he stood by. Nowhere in the decision is he vindicated for his lack of action on that day," the office said.
An investigation found that Miller was the first supervisor on the scene of the shooting at Marjory Stoneman Douglas High School on Feb. 14, 2018. He stayed by his car and waited 10 minutes before going on his radio as a gunman killed 17 people and wounded 17 others inside the school.
Miller was one of four deputies fired in the wake of the shooting due to their alleged failure to assist victims.
One of those deputies, former school resource officer Scot Peterson, who was assigned to the school at the time of the attack, was arrested and jailed on 11 charges for failing to intervene in the shooting.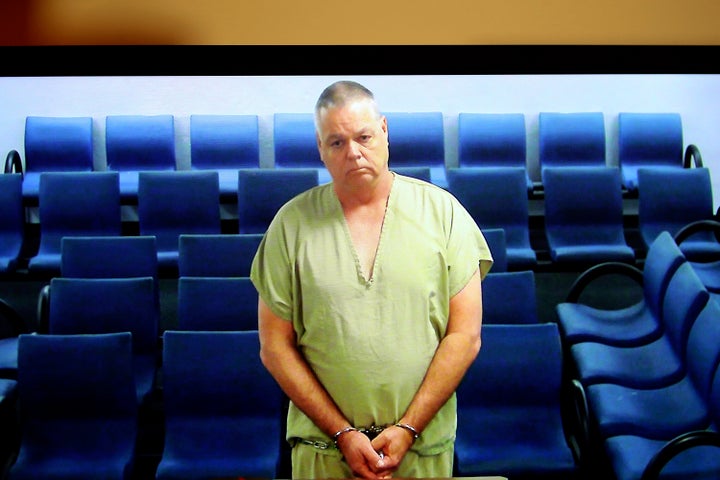 Calling all HuffPost superfans!
Sign up for membership to become a founding member and help shape HuffPost's next chapter

Credit: Source link