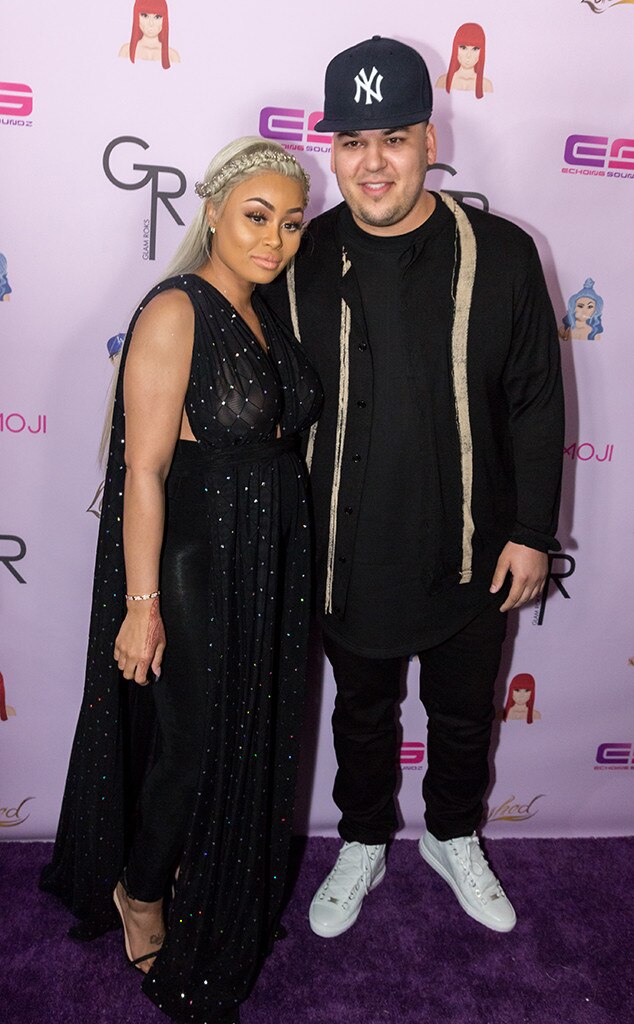 Blac Chyna is not backing down after Rob Kardashian's explicit rant yesterday.
In case you missed it, the reality star shared nude photos and videos that his ex-fiancé had sent him after alleging she cheated on him.
While the mother-of-two responded relatively subtly on social media, sharing a video of her jewelry as she laughed, E! News has learned she's looking into a much more serious response behind closed doors.
In fact, Chyna's attorney Walter Mosley tells E! News: "We are taking this assault against Chyna very seriously and exploring all of the legal remedies available to my client at this time."
Following the Fourth of July holiday on Wednesday morning, Rob took to Instagram to slam Chyna in a myriad of posts that claimed she had cheated on him during their nearly year-long relationship. The explicit rant also included naked photos of her breasts, butt and vagina as well as an intimate video of her in bed with another man.
Greg Doherty/Getty Images
In addition to the cheating accusations, Rob claimed that some of the men Chyna has allegedly been with more recently are contacting him for money. He also alleged that he's been paying for Chyna's rent and cars and that he paid for her weight loss surgery after she gave birth to their daughter, Dream.
He also claimed that she's been using drugs and alcohol.
"I don't care that this is the mother of my child," he said during his Instagram rant. "I told Chyna a million times even after seeing and knowing this that I still will support and be there for her but I can't take this anymore so yes I'm being petty with this woman…I'm done with this woman thank God for God! Showing me the light."
Chyna responded in a series of Snapchats that have since been deleted.
Several of the deleted messages read: "Rob u did all this but u beat me up and try act it never happen !!!!! U put hand on me I swear on god !!!!! On my kids but I'm supposed to be quiet because you're a Kardashian."
She added, "Rob fall back. Robert f–k so many bitches I can't even count. And he met up with Ferrari lol. Rob leave me alone f–k !!!!!! Hey words of advice get a hobby."
After deleting the posts, Chyna later shared two videos of her jewelry as Drake's song "Cameras" played in the background. She captioned the videos, "Lol."