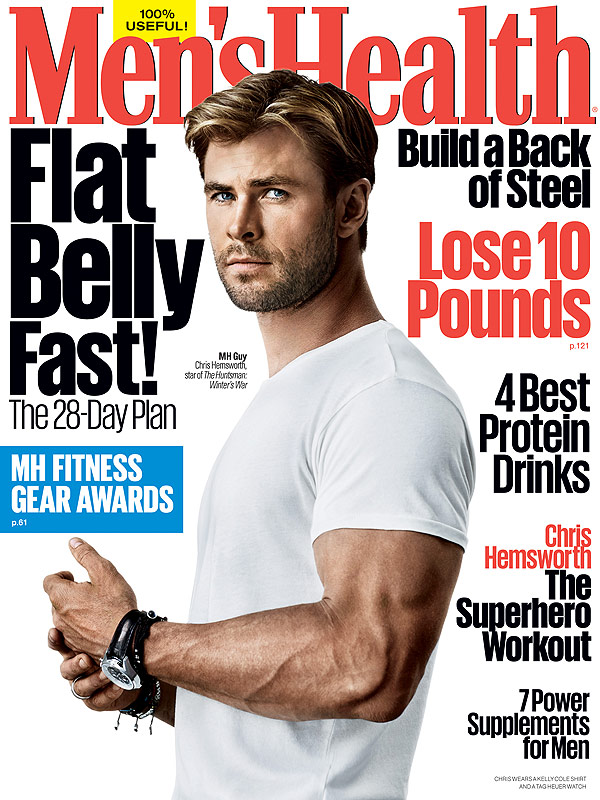 04/13/2016 at 10:00 AM ET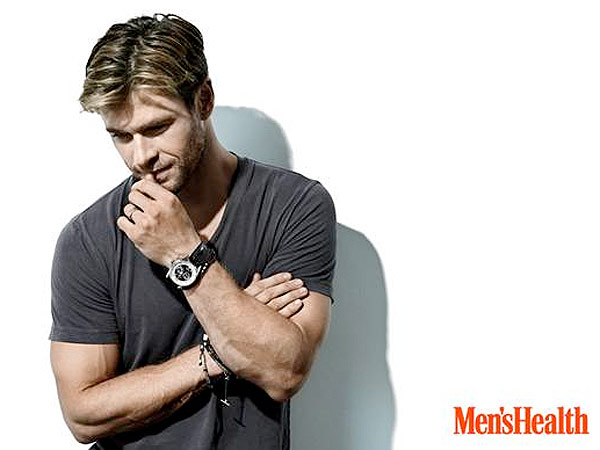 Patrik Giardino for Men's Health
Chris Hemsworth had to lose 30 lbs. for In the Heart of the Sea, gain 50 lbs. for Avengers: Age of Ultron, and transform his body again for The Huntsman: Winter's War, this time dropping 20 lbs. of his Thor muscle.

Hemsworth, 32, transformed for his latest role with the help of his live-in trainer and nutritionist Luke Zocchi, who put him on a regimen that involved more cardio and cleaner eating.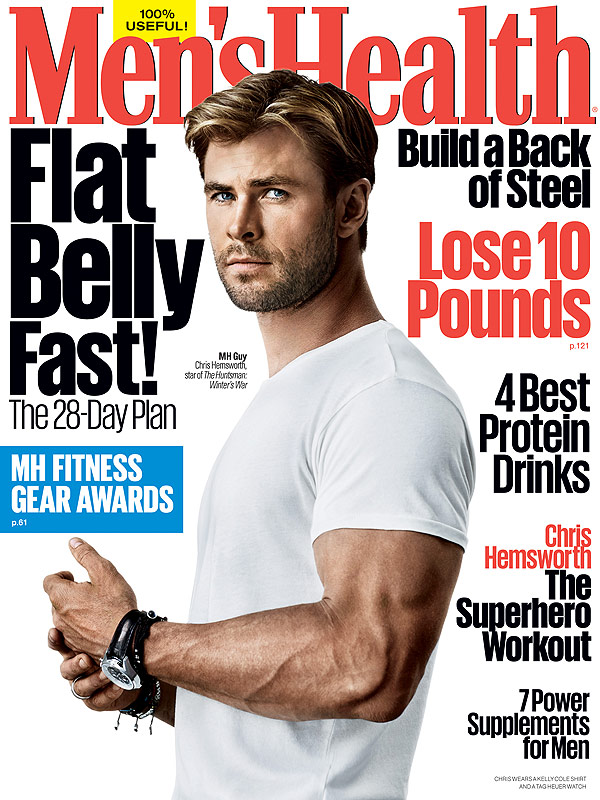 Patrik Giardino for Men's Health
The latest issue of Men's Health details the actor's slim-down exercise program, which includes shadow-boxing while attached to high-resistance bungees, bear crawls and knee raises.
He also loves to surf in his native Australia with his brothers, Liam and Luke, and his father.
"Sitting on our boards out in the ocean beyond where the waves break waiting for the next set, you can forget about everything," he told the magazine. "It's a great place to talk and have a laugh."
According to the mag, his go-to meal when he's trying to drop the pounds is grilled ahi tuna with a kiwi­ mango salsa and a salad, and he even created his own low-calorie cocktail: vodka, soda, a splash of coconut water and a squeeze of lime.
—Gabrielle Olya, @GabyOlya